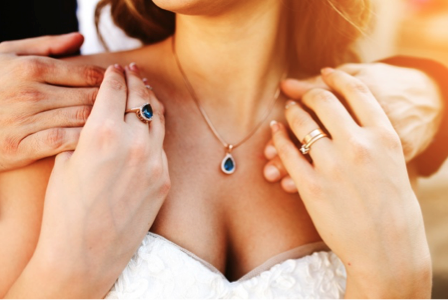 Before you look to purchase any high-value items such as jewellery, it is important to first educate yourself on what you intend to buy. The about.com website has lots of information on jewellery and how to tell its value, which you will find useful if you are looking to purchase something special for a loved one in your life. When you know what you are looking for and how to tell the value, you will then need to find the best place to make your purchase, and there are many options available to you.
Shopping Online
With the power of the internet, it is a simple task to find the best jewellers in Sydney like AE Design Jewellery, and there are far more online retailers than bricks and mortar shops that you can visit. Before purchasing anything online, you will need to do your research on each company and make sure that they are reputable, as well as being trustworthy. It is also important that you read the terms and conditions of sale thoroughly before committing to purchase and make sure that you understand them fully by asking questions if you need to. A lot of online retailers save money by trading solely online, which means that you can often find highly competitive prices, but you also need to be careful.
Classifieds
You can often find some real bargains in the classifieds advertisements of your local paper, or online. You do have to be very careful when purchasing in this way as you will most likely be unable to check the seller's reputation before buying. As such, this makes it imperative to know what you are buying and its value before handing over any of your money.
Auction Websites
There are many online auction websites such as eBay where you can find lots of different types of jewellery available to buy. You can end up getting yourself a bargain, but you do have to be careful that you do not get stuck in a bidding war and end up paying more for the item than its value. The good thing about these websites is that you will be covered for the sale with buyer's protection, and you can also take a look at the seller's reputation before deciding to bid on an item.
A Traditional Jewellery Shop
One of the best ways to purchase a beautiful item of jewellery is to visit a traditional jewellery shop and speak to the retailer in person before buying. You will also be able to take a thorough look at any item before purchasing, which will give you a chance to put your knowledge to the test. As with online companies, you can check out the reputation of each jewellery store using the internet, and find reviews of previous customer's experiences with your chosen shops. When it comes to buying items of high value, it is still the best way to make a purchase and ensure that you know what you are buying when you visit a store. So if you are looking to buy your loved one an exquisite piece of jewellery, get down to your local store and see what they have to offer.
*This post was written in collaboration with MediaBuzzer.