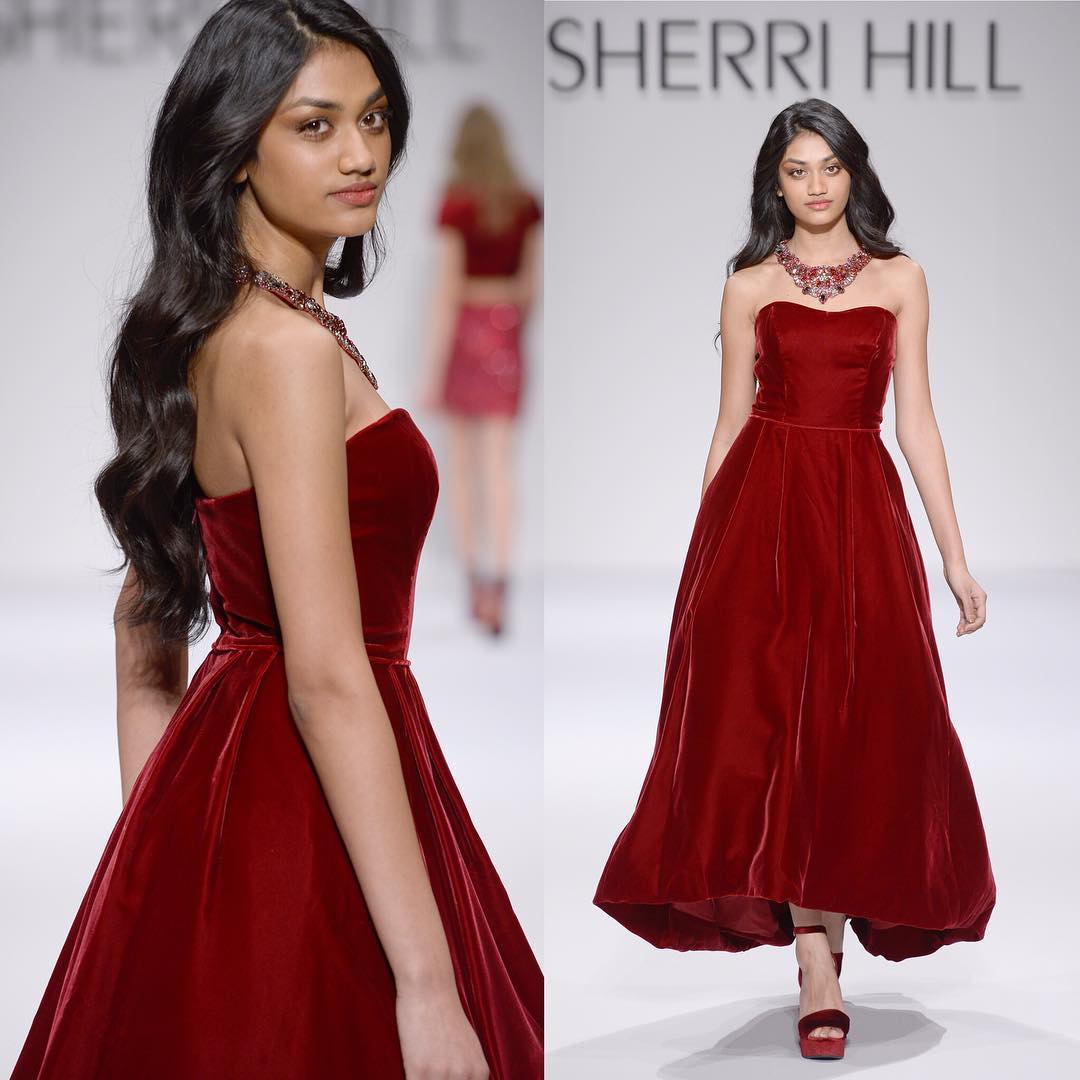 Of course, every girl wants to look her best for homecoming. After all, it's not just any old high school dance. It is a big milestone in a girl's life. Homecoming is one of those occasions that everyone's going to want to have a picture of you resting on their mantel piece. And, you'll probably look back at those photos for years to come, reminiscing about the special night. By far, the most important part of homecoming night is the dress you decide to wear. So, the question is: do you pick a short dress or a long dress?
Both lengths have their benefits and disadvantages. But, it all comes down to what you can see yourself wearing, what you're comfortable in, and what suits your body type. Some schools may have an unwritten rule that you should wear a short dress for your junior prom or homecoming and a longer dress to senior prom. But, here's the thing: it's likely to be an unwritten rule, so you should still pick what you feel most comfortable in. There are a variety of lengths in the range of 2017 Sherri Hill homecoming dresses at Peaches Boutique. Let's look at the differences.
Picking a Short Dress
Short dresses are certainly fun and light, but they can still give you a classy look. The benefit of wearing a short dress is that you do not have to stress about it dragging on the floor or anyone stepping on it. This may make dancing the night away pretty easy, and you can show off your great legs.
What's more, short dresses are often a little easier on the budget and can be worn again for different occasions, whereas long dresses may not have another use, unless you alter it and repurpose it. Another benefit of wearing a short dress is that you can pick a pair of stunning shoes that are sure to pop.
Picking a Long Dress
So, are long homecoming dresses a good idea? Why not! Long is usually the answer, especially if it's your very first occasion where you can wear a long, dramatic evening gown. Long dresses may hide your legs, but do offer tons of other attributes that can make them even sexier than short dresses.
What's more, long dresses can give you an extremely elegant appearance, and they come in a vast range of styles to choose from, such as ballgowns, two-pieces, mermaid, and A-line. They're traditional, elegant, and classy for homecoming.
Which is the Right Choice?
At the end of the day, you should always pick a dress that you have tried on and fallen in love with – one that suits your style and body shape. If you are feeling overwhelmed about the choices out there and you're a bit stuck when it comes to shopping for your homecoming dress, pull both length dresses in different colours and styles to try on. Then, take a couple of photos of yourself in the dresses to help you make your decision.
You will then be better able to pick a dress you feel the most comfortable and happy in, and you're sure to be thrilled with the end result.
*This post was written in collaboration with MediaBuzzer.